Satnam Deuchakar - International Officer (Asia)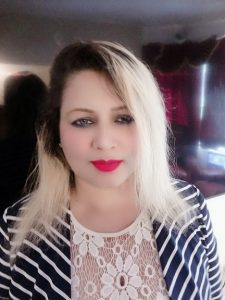 Dr Satnam Deuchakar has embarked on a life of social activism that has connected her across the globe, she gained her PhD at Kingston University in 2010 in Psychology, she is the Co-Founder of the Deuchakar Trust, established in both the United Kingdom and India, practicing CAM practitioner for more than a two decades, specializing in acupressure and various forms of yoga. Inheriting the sense of service to the world from her father, currently working actively with Woodland trust UK, Greenpeace green space the UK, cities for trees UK, save Amazon rain forest, council for trees, friends of Richmond Park, London wildlife trust and Kingston environmental center UK.
Her aim is to promote and progress environmental projects. Promoting and advocating alternative naturopathy treatments including acupressure, finger yoga, breathing techniques, homoeopathy, AYURVEDA, and hatha yoga, and the diverse globe. Currently also been involved in international loans support worker for Green Party UK. last but not least Specialist advice on UK immigration. She is the international Ambassador for Help India online and Jury member UK head of international excellence awards, World book of records, President of international group green heart dignity, Board of member and head of international sales and operations of Saffron green international private limited, she is the international head of sales and marketing at Shree Balaji Group, Managing Director of Rice and Spice International UK, Board of Director in Reocomm group holdings, Joint Partner in American International expert academy limited, UK and Cee Chairman of Iea/UN/ Esc.
International Advisor for International youth society Head of International new world life organization human rights unit, International Director of TBC got Uk & Europe , European Continent coordinator of African festival foundation, National President institute of Istituto educando Para.A.PAZ , Vice President of Chawdhary Trust in India , International President of Global peace councils , Country coordinator of human rights international AHRI , International Peace Ambassador for Peace Ambassador academy , International Member for Lplpayan Elalamia, UK Ambassador for Thanks Wing, International' Ambassador of Art and poetry forum , UK Ambassador for Thanks Wing green lovers forum, Ambassador of peace Piagam keanggotaan Kera Jaan Kutai Mulawarman , UK Ambassador for world Humanitarian Icon , Global Ambassador Development and peace leadership at BTYA/Political talents institution the world people: forum , International Ambassador cultural figure and social for Indigenous Tarjah Watikah , Ambassador Arab youth Campaign Arab Affiliation , Ambassador for MA youth foundation, Peace Ambassador of NJF , Royal International member of Kutai Mulawarman Kingdom , Recently joined as a Board member and UK Partner of AB Consulting Globally.