Ria Patel - External Relations Officer & Facebook and Twitter Admin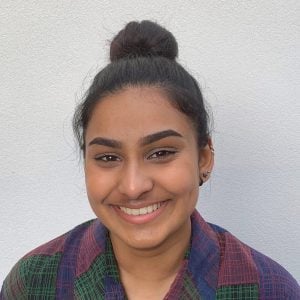 Officially, I joined the Green Party in 2019; however, I have been supporting the Green Party for years due to their great policies, which focus on environmentalism whilst striving for equality and justice for all.
I am currently on the London Young Greens Executive Committee and am a Croydon Green Party member.
Diversity and representation are important to me, and so I think supporting and giving a platform to issues specifically relating to diversity is of great importance, especially considering the need for diversity within the Green Party. For me, dismantling systems that oppress people in order to create an equal society, free from systemic inequalities would be an ideal. In addition, I have been doing work with (ex-)prisoners; thus, this is a specific systemic issue that I am passionate about.
I am thrilled to be on the Greens of Colour committee and will be working to collaborate with organisations working on issues that align with our policies & campaign ideas.
Pronouns: she/her