Lily Hayward - Deputy Chair & Communications and Marketing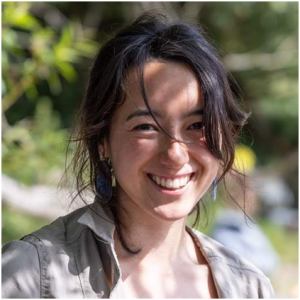 • Barnet Green Party and London Young Greens
• Greens of Colour Deputy Chair
I officially joined the Green Party in 2019 but have been supporting and voting Green before this. After graduating from a rather conservative and not very diverse university, I decided it was time to get involved and join the Green Party officially!
What drew me to this party is the intersection of left-wing policies and an ambitious focus on the environment. I admire party leaders and members for their direct action, taking politics onto the streets during times such as the climate strikes or People's Vote marches.
During my time at university I helped set up diversity workshops within my department which aimed to raise awareness of and confront racism and internalised biases within the student body. As well as this, I directed and co-ran campaigns as part of a university committee I headed.
I hope to support Greens of Colour during this difficult time, ensuring that lines of communication are kept open and that relevant information is shared. I also want to build our platforms and find ways to create more of our own content.
My pronouns are She/Her