Kefentse Dennis - Regional Officer (West Midlands)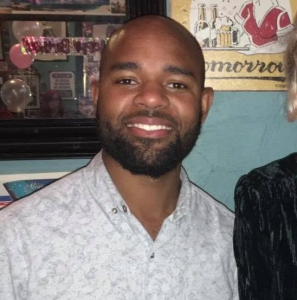 My name is Kefentse Dennis, I am from the Birmingham Green Party, where I am the Membership Officer. I have been a member of the Green Party since 2015 and a voter of the party since 2010. I have a Bachelor's Degree in Environmental Management and Sustainability BSc (Hons) and PGDip in Environmental Management.
It was my continuing interest in environmentalism and my passion for politics that let me to the Green Party, who consist message still leads me today.
My previous works:
• Stood in Soho Ward in 2016 Local Election
• Stood in Birmingham, Ladywood in 2017 General Election
• Stood in Soho and Jewellery Quarter Ward in 2018 Local Election
• Stood in West Midlands Region in 2019 European Election
• Stood in Birmingham, Perry Barr in 2019 General Election
As the Regional Officer for the West Midlands I want to do three things:
1. To engage, support, and protect members of BAME groups
2. To elevate awareness, coordinate and invest Green Party's politics in BAME groups in the West Midlands
3. To eliminate any and all White Supremacy and Racism where it is present
Due to the significant number of BAME groups in the West Midlands, I will continue to work with them all through the guidance of the Green Party to see our hard work in Policy, Social Justice and Environmental Rights strive within the region.