Greens of Colour are affiliating with organisations whose views align with ours. The aim of this is to support and stand in solidarity with communities that are traditionally oppressed, whenever we can.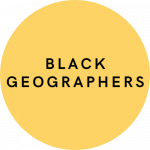 Black Geographers CIC aims to tackle the erasure of black people in geography by providing a platform for black geographers to network and connect.
As a non-profit we welcome any donations via GoFundMe to help us continue our vital work.

Back to Books was created by Alexia! They are an independent bookseller in Birmingham.
"I focus on feminist, anti-racist, queer, decolonising and representative reads, as well as Birmingham connected books. Based in Balsall Heath, I also sell on social media and in pop ups when it is safe to. Enjoy browsing my collection and get in touch if there's anything you'd like to buy that you can't see here - I can usually find it!"